Choose Your Vehicle.
Navigate to our inventory listings and click the "Customize Your Deal" button to be taken to the tool on the vehicle page.
Personalize Your Payment
Compare costs to lease vs. finance, include the value of your trade and add offers & incentives to see the vehicle's price after specials. Select a Term that works for you. Factor in your credit score.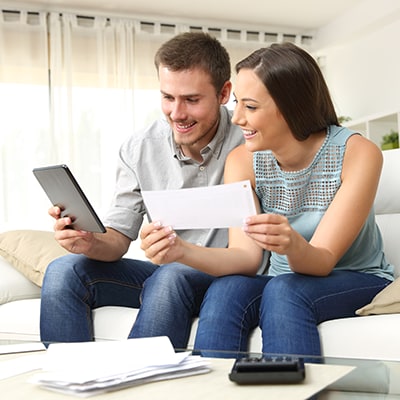 Value Your Trade
Tell us about your current car and you will get an offer online. 
Apply for Financing
See if you qualify for financing before entering the dealership. Send us basic information so you do not have to wait for lender approval in-store, or get pre-qualified today by filling out our credit pre-approval application.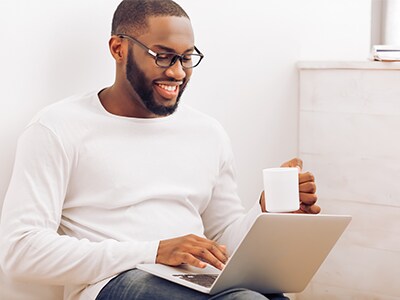 Customize Your Online Deal with the Principle Toyota in Memphis Team
When looking for your next vehicle, you can shop in a few different ways - in-person is often a popular method. What do you do when you can't find the time to visit a dealership? Do you hope to have the time eventually? You shouldn't have to struggle to shop for a new vehicle. At Principle Toyota in Memphis, we want to help you get behind the steering wheel of your next vehicle, even if you don't visit our location first! With our Customize Your Deal tools, you can shop from the convenience of home when you want!
We can show you how to get the keys to a new vehicle before you step foot in our dealership. Browse inventory, personalize payment plans, value a trade-in, and apply for financing - without leaving your spot on the couch! Let us make it quick and convenient to shop for a new vehicle!
Why Should You Shop Online with Principle Toyota in Memphis?
Many websites allow you to get the full shopping experience you enjoy, essentially treating you like you're at the location and exploring inventory. Why should that be different when searching for your next vehicle? Our Customize Your Deal tools help you explore the car shopping experience at your leisure, making it easy to manage from home. You can look at new inventory while eating your homemade sandwich on your lunch break and even pick out your payment plan as you travel away for the weekend. You can save time before meeting our team and shop whenever is most convenient for you.
Not sure you'll have enough time for the whole experience? No problem! Our online tools allow you to save your progress at any point. You can return to it when you're ready to finalize your decision and schedule your test drive. We want you to take your time and ensure you have the right solution for your needs and lifestyle. Let us know if you have any questions while you shop for the perfect car, truck, or SUV!
How to Shop Online with the Principle Toyota in Memphis Digital Retailing Tools
Ready to dig into the process and see how you can shop for a new vehicle online? Navigate to the first step and get comfy on the couch - you'll be the proud owner of a new Toyota in no time.
Browse Our Inventory: You can't get into the driver's seat of a new vehicle without looking through inventory and picking out the model you want. Looking for a Toyota sedan? The Toyota Corolla and Avalon are two perfect options accommodating your on-the-go lifestyle. Interested in something with a bit more cargo space? Consider the Toyota RAV4 or three-row Sequoia. Need some more muscle for your drive? Models like the Tacoma and Tundra can help. If you want something with smaller monthly payments, search our pre-owned inventory online! Once you have the model you want, continue the Customize Your Deal experience.
Personalize Your Payments: Now that you have the right vehicle, you can build a finance plan perfect for your budget. Choose between loan and lease options and consider factors like term length, down payment, and interest rate.
Value Your Trade-In: Are you ready to move on from your current vehicle during the process? We can help! You can get an online estimate with our trade-in tool, available during the Customize Your Deal steps. You can get your evaluation in minutes by providing details about your vehicle. You can apply that amount toward a down payment on your car.
Apply for Financing: We don't want you to wait for hours to see what your finance plan looks like with approval from a lending institution. Thankfully, you don't have to when you apply online! Apply for your car loan or lease with our online application, and we'll take care of the rest! You can also get pre-approved online and meet us at the dealership to finalize the plan and get the vehicle you want.
That's all you need to do when you shop online with Principle Toyota in Memphis! We'll guide you through the experience and answer any questions you might have! Let us know how we can make shopping for a new vehicle quick and convenient for you today!